Who can be an au pair?
To be eligible to be an au pair with ABC Au Pairs a candidate must meet certain criteria.
ABC Au Pairs have been welcoming au pairs to England for 20 years. We take care to match you to a suitable family, taking into account your independence, interests and other aspects of personality.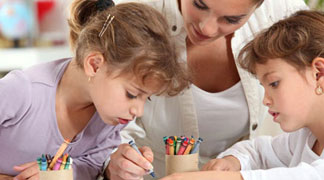 In summary, an au pair is someone who:
Is aged between 18 and 27

Is single

Is happy to live as part of the host family

Can take responsibility for looking after children

Is prepared to do light housework and ironing

Is able to at least have a simple conversation in English
An au pair may be asked to drive children to and from school. An au pair who says they are prepared to do this must...
Be a confident driver

Have a clean record

Bring an international driving licence (if from outside the EU)
Read more information on finding an au pair or becoming an au pair.
If you want to be an au pair, register with an IAPA agent in your area - click here for the International Au Pair Association (IAPA) website.
If you are a family that wants an au pair, click on the button below for free registration.