The Au Pair Role & Expectations
The Au Pair Programme is a cultural exchange programme whereby young adults from another country come to the UK to live as part of a family and help with the children and some light housework.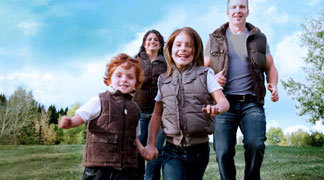 An au pair can help you for up to 30 hours per week and can babysit for you once or twice a week on those days. An au pair placement can last for a short period ...for instance to cover the summer holidays, or it can be more long term, up to 12 months. A family will establish at the outset how long they would ideally like an au pair to stay, as will the au pair candidate.
Many of our au pairs' level of English is of a very acceptable standard upon arrival in the UK and they are able to have a simple conversation. Some au pairs have a good to advanced level of English. Almost all au pairs will want to attend a language course to improve their level further and the family will need to assist them in finding a local course to suit their au pair duties and their budget.
An au pair should be welcomed as part of your family and treated with respect as they should treat you and your home. Most au pairs will also want to establish a social life of their own and make friends outside of the host family environment so that they can make the most of the experience with other young adults. They can meet people at language school and ABC Au Pairs will give them contact details of other au pairs in the area once they arrive in the UK.